Move Mr Boom's firework crates from the machines to the exit without destroying them. Beware though, as nothing is quite what it seems in the Firework Factory!
This fast moving puzzle game features high quality effects and graphics, with lots of explosions. The game is currently in development and not yet available for purchase, please contact us if you want to help with testing.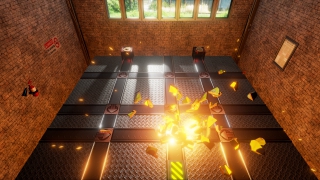 HIGH-DEFINITION EFFECTS AND NEXT-GEN GRAPHICS
Powered by Unreal Engine 4, this game features high-definition effects and graphics like those seen on consoles such as the Xbox One and Playstation 4.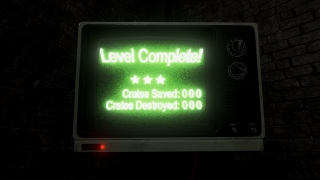 FINISH LEVELS TO EARN POWER-UPS
Finishing levels awards points which can be saved and used to purchase power-ups for later levels. New power-ups become available, with new capabilities.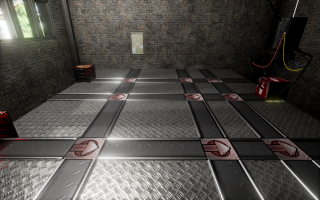 DISCOVER THE TRUTH BEHIND THE FACTORY
Uncover a storyline as you play, revealing the truth behind the craziness of the Firework Factory and the enigmatic Mr Boom.