Move Mr Boom's firework crates from the machines to the exit without destroying them in this fast puzzle game.
Beware though, as nothing is quite what it seems in the Firework Factory!
This is an extemely fast moving, unforgiving puzzle game which requires lightning fast reactions and quick thinking to avoid disaster. We are not responsible for any flipped desks, broken screens, destroyed gamepads, or frustration you may experience trying to finish this game!
Work your way through the factory's many tasks whilst avoiding explosions, to reveal the truth behind the firework factory and your enigmatic boss, Mr Boom…
This game is out now on Steam, Itch.io, GameJolt, Green Man Store and Discord, you can find a link to steam on the downloads page.
To get help, speak to other fans of this game, or just hang out, please join our discord by clicking the connect button in the box to the right.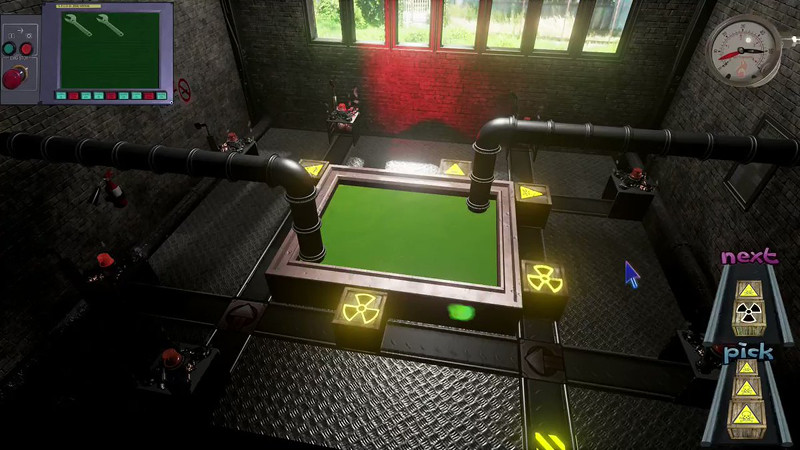 MIND-BENDING PUZZLES
Not only will you have to think on your feet to solve the puzzles, you'll have to do it fast, or there will be consequences. Concussive, percussive consequences. . .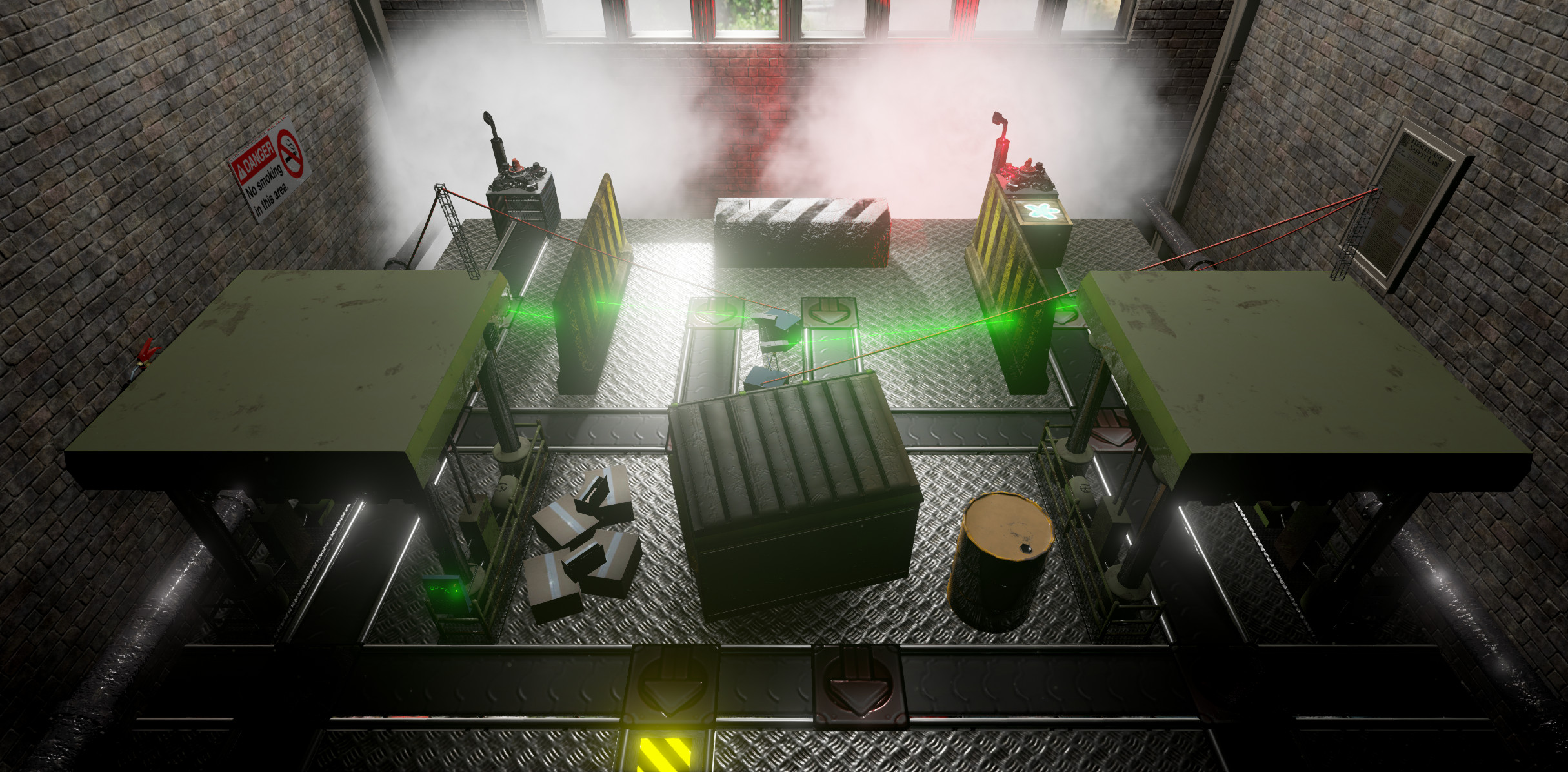 FINISH LEVELS TO EARN POWER-UPS
Finishing levels awards power-ups which can be used in later levels. New power-ups become available as you progress, with new capabilities.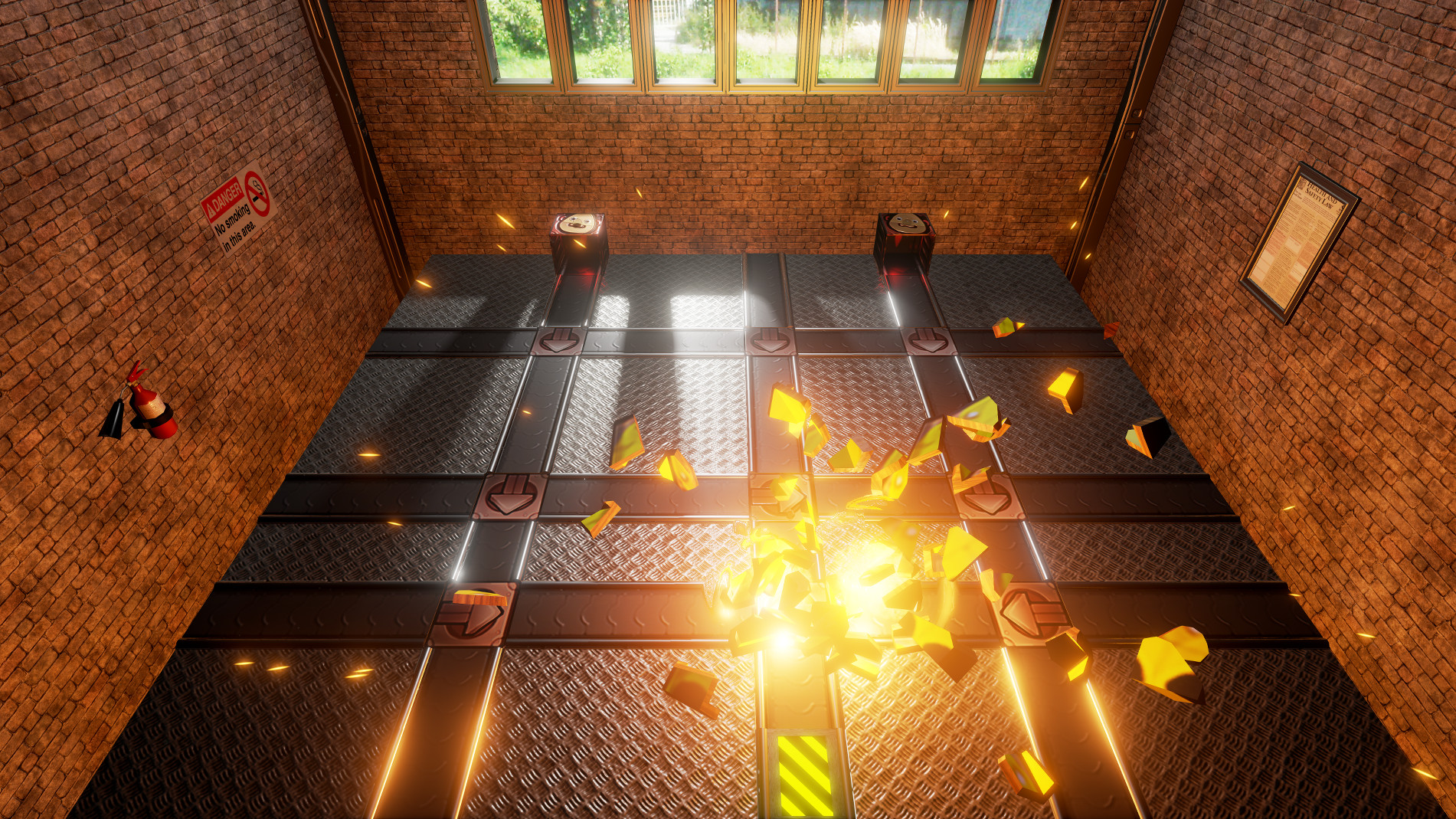 DISCOVER THE TRUTH BEHIND THE FACTORY
Uncover a storyline as you play, revealing the truth behind the craziness of the Firework Factory and the enigmatic Mr Boom.
Mr Boom's Firework Factory is the result of one man's obsession with creating a game which spans almost a decade. If you want to learn more about the creator of this game, and what other things he's made, you can go to the brainbox.cc website and find out more.